Assess your current activity and learn how your body can function optimally with
One-on-One personal training in a private gym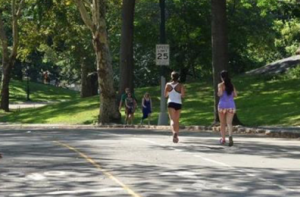 Includes:
7-day Sample Nutrition Plan comprised of EASY nutrient-dense recipes and meals, requiring minimal cooking skills with minimal ingredients. Also included is a guide to help transition into eating healthier meals.
Functional Training to improve:
Cardio (Endurance and Strength)

Weight training (Endurance and Strength)
Pilates/Yoga collaboration (Core training)
"The Anywhere" Workouts Plans (Beginners and Intermediates)
Community Workouts (bootcamps, parks, hikes, dance sessions)
HOW DOES IT WORK? 
Simple! Click below for a Free 15min Consultation and we will send you the booking information.  Once you are in, you book the services you would like to participate in and fill out the Intake Form. Once submitted, we will contact you immediately to book your training sessions and get you started on your new health journey!
Free Consultation
To find out if Nutritionist Approved training is right for you, we invite you to request a FREE 15 minute consultation by Phone or Skype, to answer questions and/or see how a Holistic Nutritionist can help you achieve your best self.
FREE 15 Minute Consultation